We often forget what actors go through to create unforgettable movie characters. Sacrificing physical health to get in shape or gain weight is quite common in the film industry. But we have to consider what kind of influence losing 50lbs (23kgs) in 2 months has on mental health. Sometimes doing make-up takes 7 to 12 hours. All these ways of transformation enabled actors to create marvelous performances, so let's dive in and learn more about them.
Charlize Theron
Charlize Theron was incredible in the movie «Monster» where she played a serial killer — Aileen Wuornos. Theron gained 30lbs (14kg) for the role, which maybe is not that extreme compared to other actors. However, living like Aileen enabled her to excel at this role.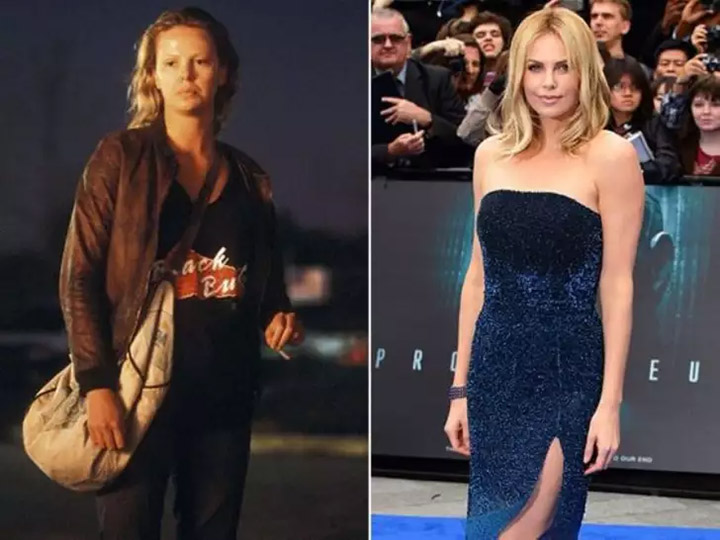 Jared Leto
Jared Leto is known for his extreme transformations as well. Knowing his slim figure, seeing him play Mark David Chapman (John Lennon's killer) in «Chapter 27» was shocking. Leto considered that for Portraying Chapman gaining 67lbs (30kg) was essential. Even though the extra weight took such a toll on his body that he struggled to walk.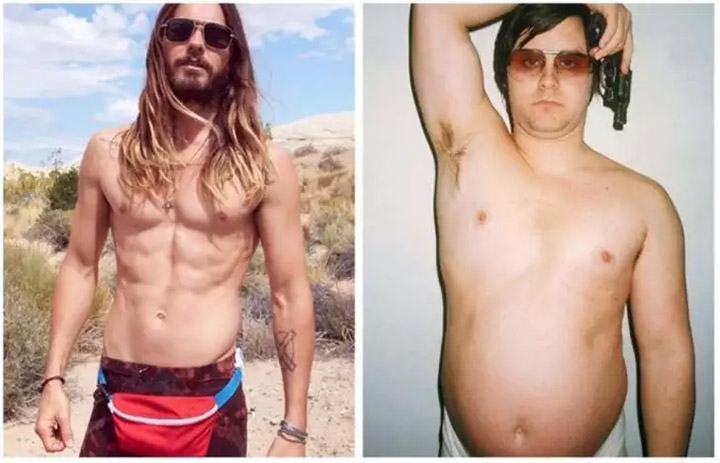 Christian Bale
Seeing Christian Bale on this list should not be a surprise to anyone who knows even a bit about the diverse roles that he has played. For the role of Trevor Reznik in the movie «The Machinist» Bale lost 63lbs (29kg). He was on a super low-calorie (approx. 300) diet and did cardio exercises for four months before filming.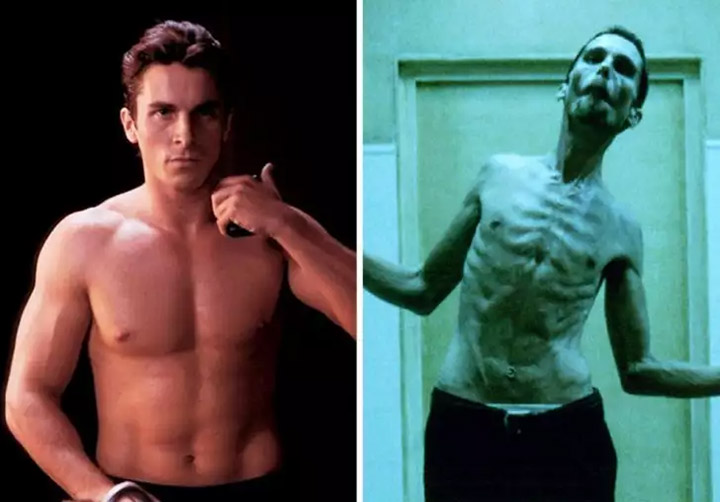 Chris Hemsworth
Chris Hemsworth goes through intense training and a diet change every time he plays Thor. However, his transformation for the movie «In the Heart of the Sea» is not less incredible. He lost 15lbs for the role of a mariner Owen Chase, but since he had already lost some weight for the previous film, the transformation was wild.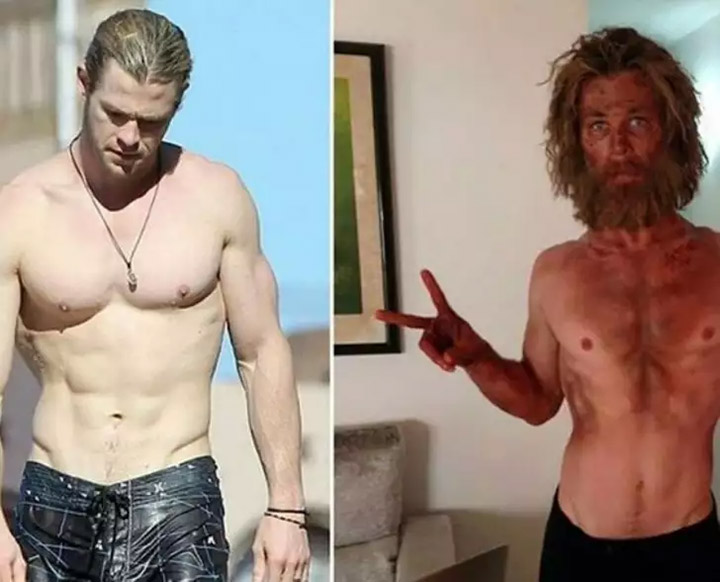 Matthew McConaughey
Matthew McConaughey is known for crazy transformations too. In the film «Gold» he plays Kenny Wells — a gold prospector. McConaughey gained 47lbs for the role, which itself is an achievement. Plus, the hair transformation resulted in creating a different, even unrecognizable man.
Emile Hirsch
Anyone who knows the movie «Intro the Wild», knows what Chris McCandless had to go through. Emile Hirsch had to lose weight gradually throughout the film. He lost 51lbs and changed his appearance. The weight loss had a huge influence on his portrayal of the character.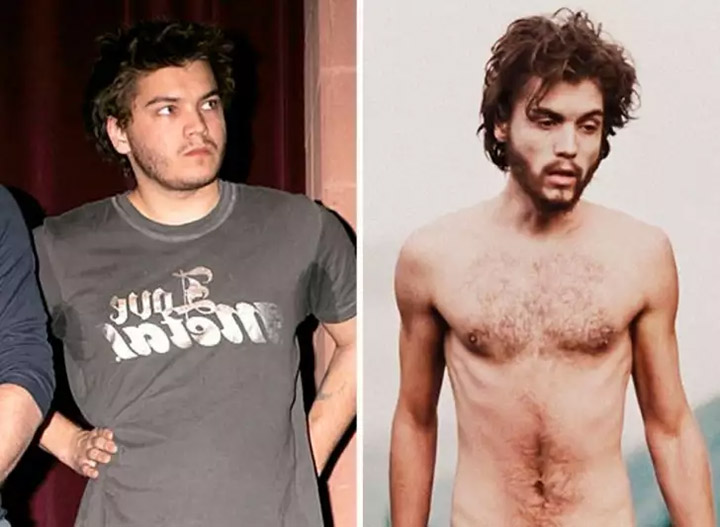 Matthew Fox
Matthew Fox's transformation for the film «Alex Cross» is fascinating. The muscle definition that he achieved for the role is unbelievable. Unlike other actors, Fox managed to transform his body in the healthiest way possible — with a balanced diet and an effective workout routine.
Rooney Mara
Rooney Mara got recognized for playing Lisbeth Salander in «The Girl With the Dragon Tattoo». Rooney Mara is quite skinny, but to play Lisbeth Salander, she had to slim down even more. Her transformation and acting skills enabled her to create such an interesting character.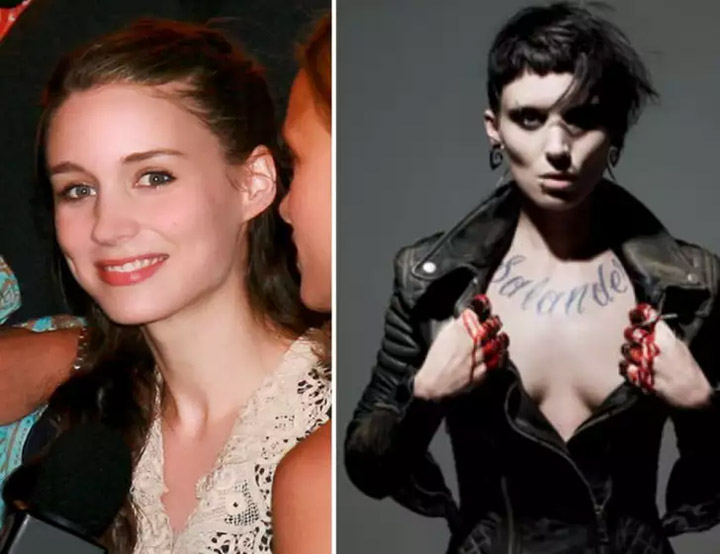 Hilary Swank
If you have watched «Million Dollar Baby», you probably remember how great Hilary Swank looked and played. To achieve a professional boxer shape, she consumed a ridiculous amount of protein for a month and a half and did 3.5-hour training six days a week. No surprise that she won an Oscar for her role.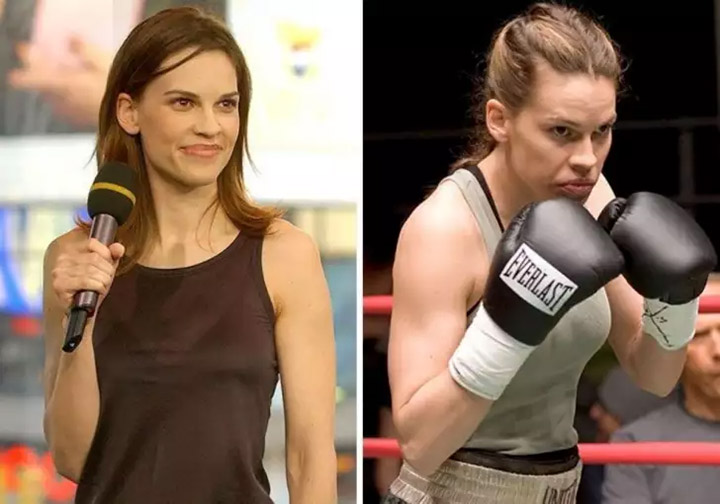 George Clooney
George Clooney's transformation for the film «Syriana» was not the healthiest. His performance was incredible. However, due to the weight gain (he gained 35lbs), he injured himself doing a stunt and had to get surgery. He even corrected his hairline and did a great job at looking older.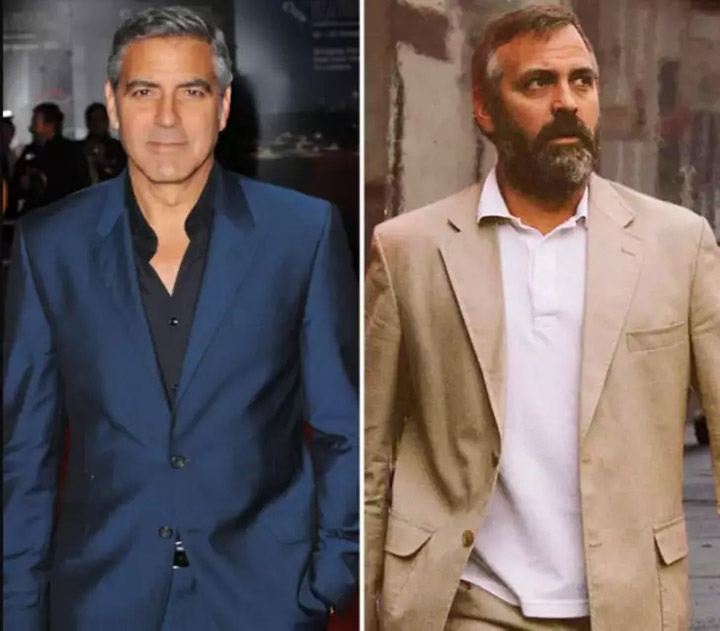 Matt Damon
Matt Damon lost 51lbs for his role in the movie «Courage Under Fire». He underwent such a strict diet and workout regime that medical intervention was necessary after he finished playing the movie. His sacrifice for playing Specialist Ilario will always be a huge part of his career. To understand the level of transformation Damon has been through, here is the comparison between his appearance in «The Informant!» and «Courage Under Fire».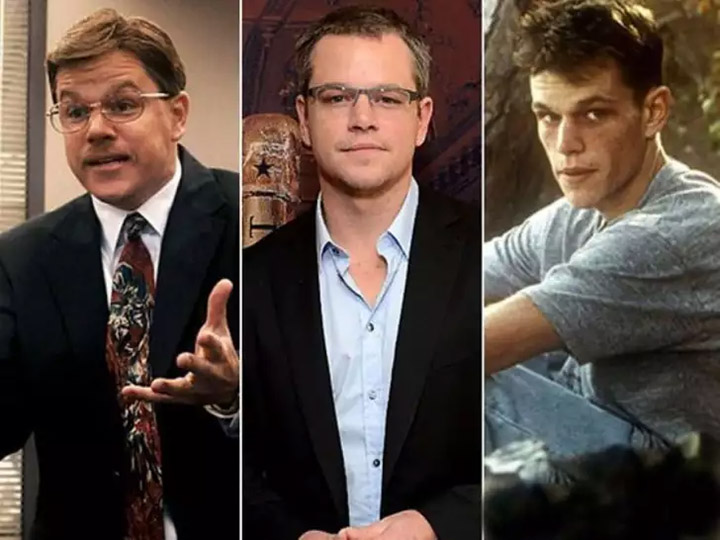 Jake Gyllenhaal
The way he portrayed the boxer, and the way he looked, just coincided perfectly and created an unforgettable performance. Before filming, he used to spend ridiculous hours at the gym for six months straight, and that's why the result is so unbelievable.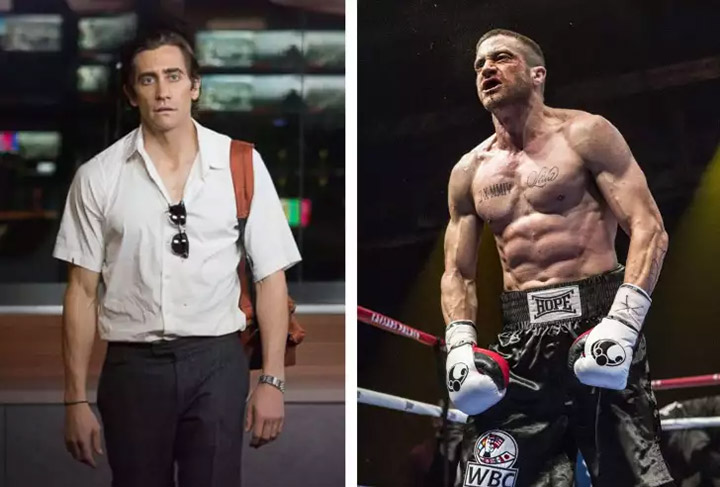 Jonah Hill
Jonah Hill has been pretty open about his struggles with weight and negativity around the topic. And he has proven many times that he can do whatever is required of him to play well. He gained 40lbs for the movie «Arm Dogs» and portrayed Efraim Divoreli immaculately.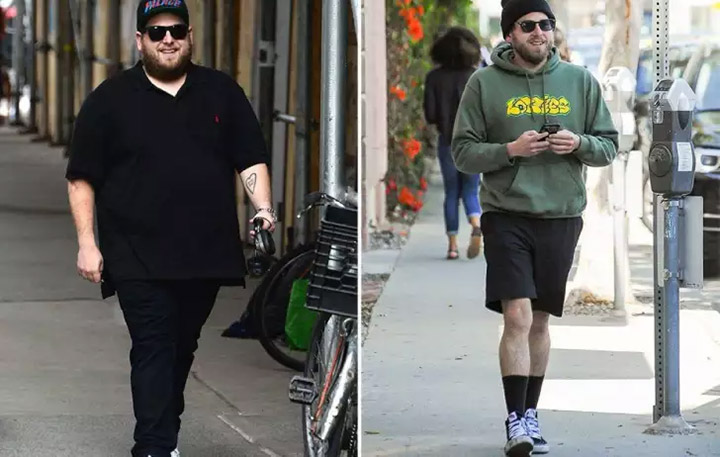 Natalie Portman
Natalie Portman's lost 20lbs for her role in «Black Swan» and was rehearsing five times a week, 8 hours a day. She also had a rib injury while rehearsing. She had quite a tough preparatory period. But it has to be mentioned that she won an Oscar for her amazing performance.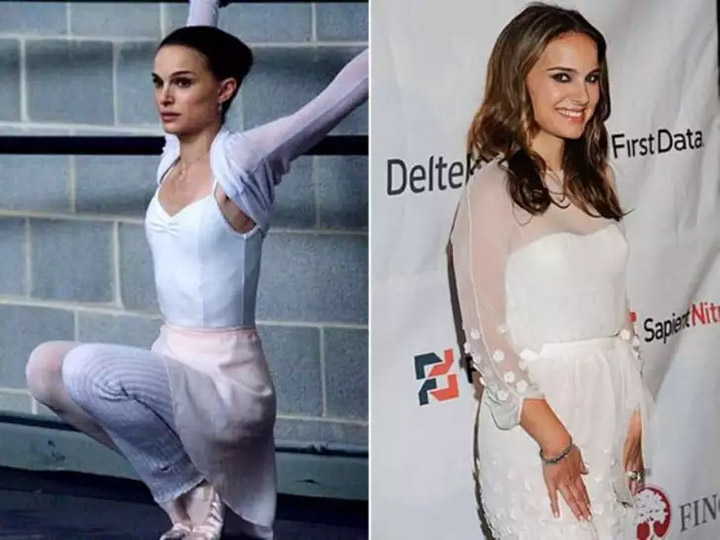 Chris Pratt
Chris Pratt has gone on an extreme diet and workout regime for his role in «Guardians of the Galaxy». For six months, he spent at least 3 hours at the gym. His journey was a bit healthier, and he had a bit more time to achieve the goal. And when we look at the result, we cannot help but this — it was worth it.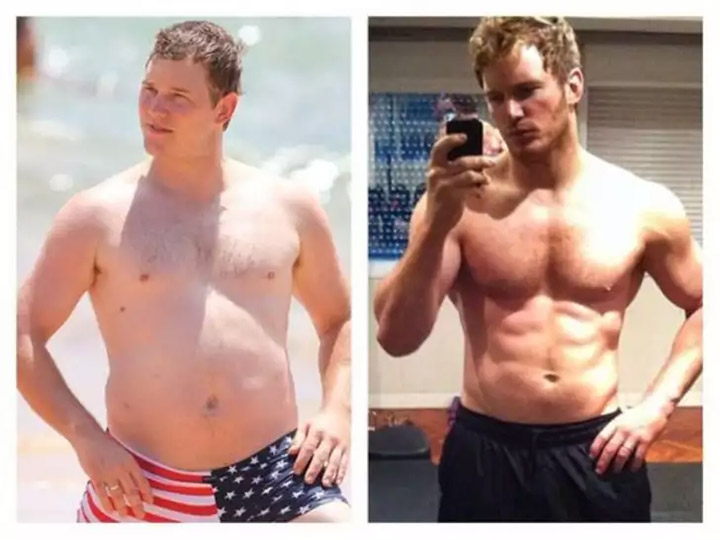 Tilda Swinton
Even though Tilda Swinton is the queen of unbelievable transformations, the role of a man — Dr. Jozef Klemperer in «Suspiria» deserves special mention. We should mention that in the same movie, Swinton played two other characters: Helena Markos and Madame Blanc.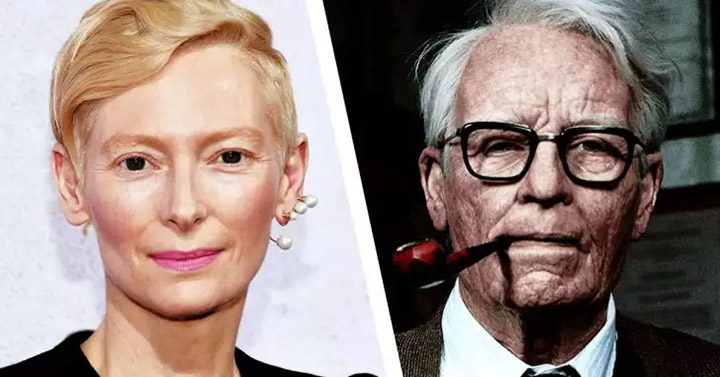 Colin Farrell
Colin Farrell could be on this list for his role as Penguin in «The Batman». It took the makeup and prosthetic team up to 4 hours every day to create a different human being. And if you have watched the movie, you know that Farrell was great.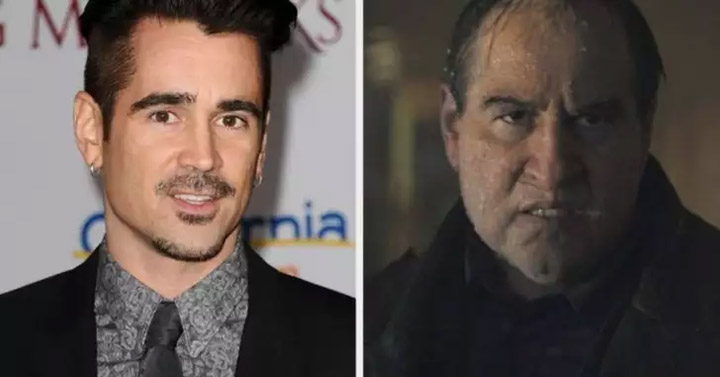 Sean Penn
For the movie «Gaslit» Sean Penn had to undergo a lot of makeup and put on a suit to change his body shape.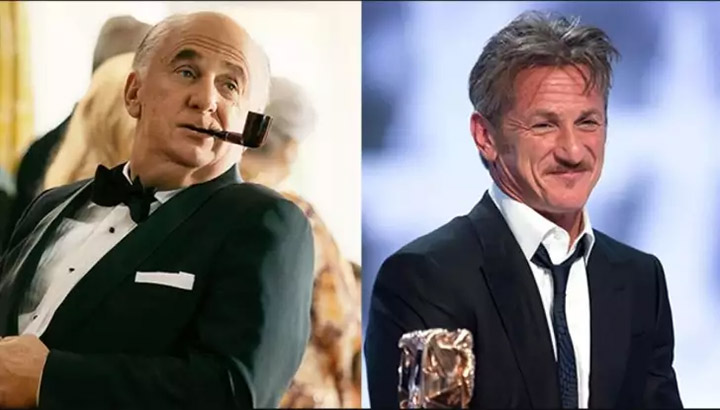 Joaquin Phoenix
Joaquin Phoenix lost 52lbs for his unforgettable role as Joker. He admitted that the weight loss journey is mentally challenging. His performance does not need much praise because we all know it was incredible.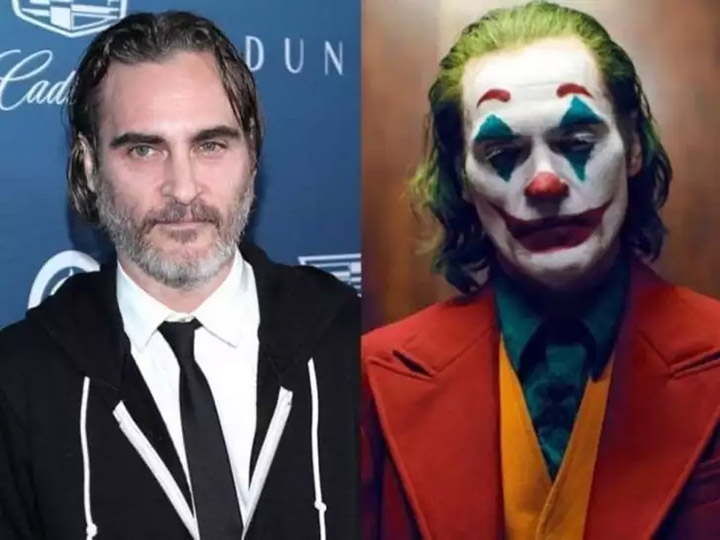 Zac Efron
Zac Efron was pretty fit before playing in «Baywatch» as well, but for his role, he sacrificed his mental health to achieve an unbelievable body. Efron followed a strict diet and had an almost unattainable workout schedule.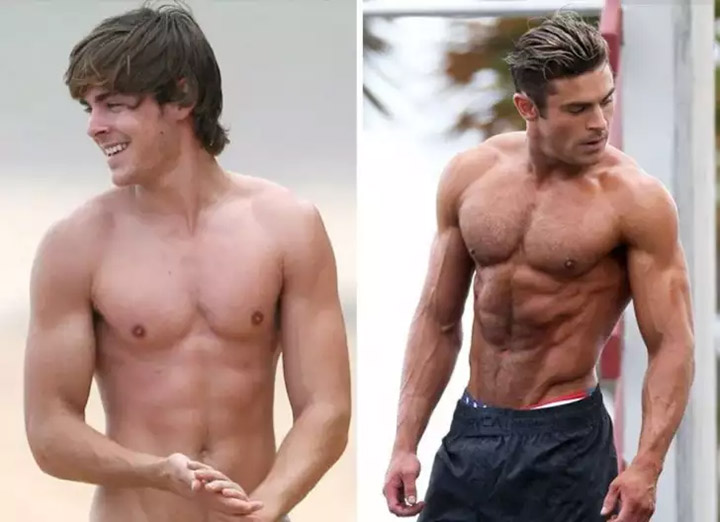 Tom Hardy
To achieve that scary Charles Bronson appearance Tom Hardy had to gain weight but also become bulky. To get huge muscles, Hardy did intense daily workouts. He had an impressive result in a little over a month.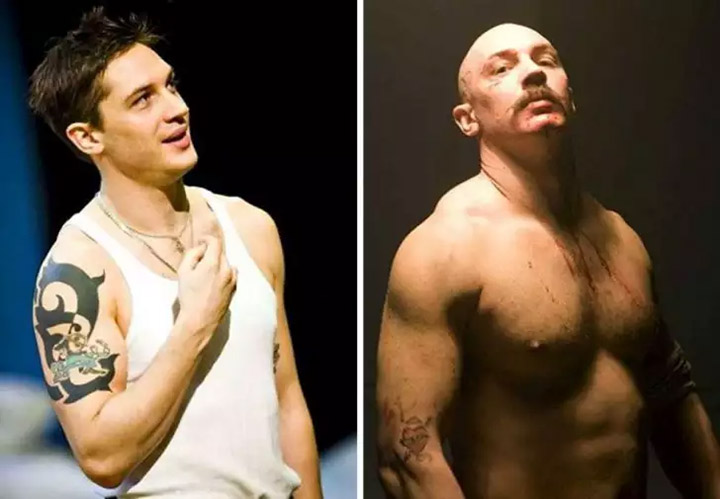 Tom Hanks
Tom Hanks had to do two types of transformations for the movie «Castaway». Firstly, he gained around 50lbs, and then he lost 55lbs. The process was not glorious, since Hanks had to do it in a couple of months. He grew out his beard and hair and looked like a real castaway.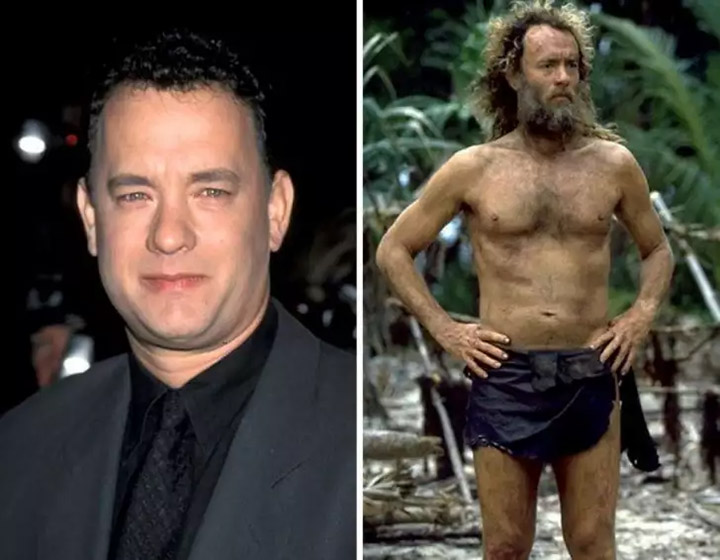 Demi Moore
Demi Moore shaved her head for her Lieutenant role in G.I. Jane. But apart from letting go of her signature hair, she did special training to get used to the navy regime and mindset. Also, she stepped up her strength exercises, and in the end, the result was (not surprisingly) incredible.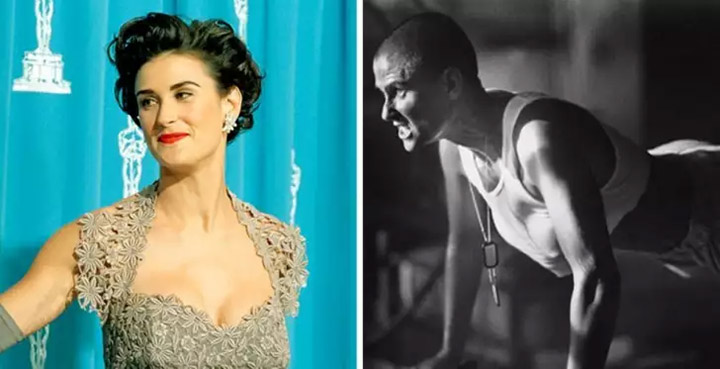 Emma Stone
To portray the tennis legend — Billie Jean King in the movie «Battle of the Sexes» Emma Stone not only gained weight but also did intense training. As a result, she became a bit bulkier and more convincing. Seeing such a transformation from a feminine actress is always appreciated.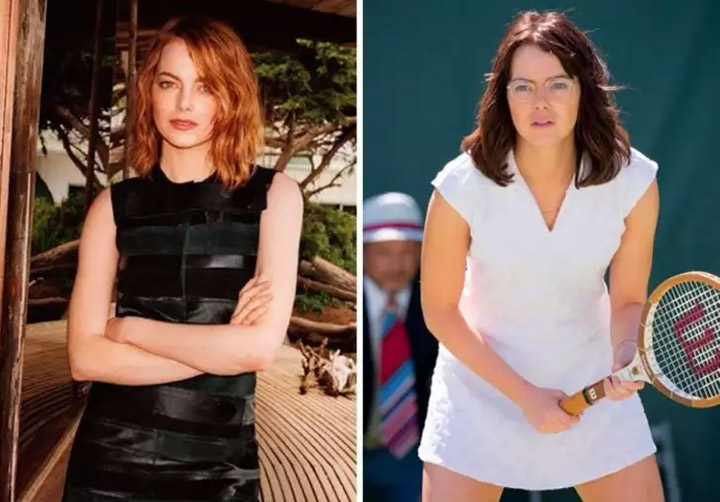 Robert De Niro
Robert De Niro's transformation in «Raging Bull» is one of the greatest transformations of all time. In the movie, he appears as a middle-weight boxer and then 60lbs heavier. The change was so drastic and abrupt that it affected his health seriously.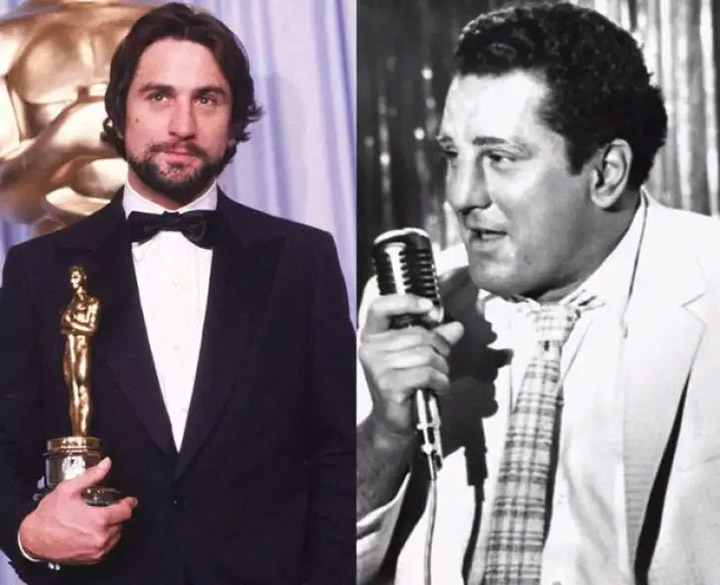 Daniel Radcliffe
For the role of Yossi Ghinsberg, Daniel Radcliffe followed a strict diet for two weeks before shooting the movie Jungle. He did not go for the long-term weight loss plan but managed to lose weight and look like someone who is stuck in the Jungle.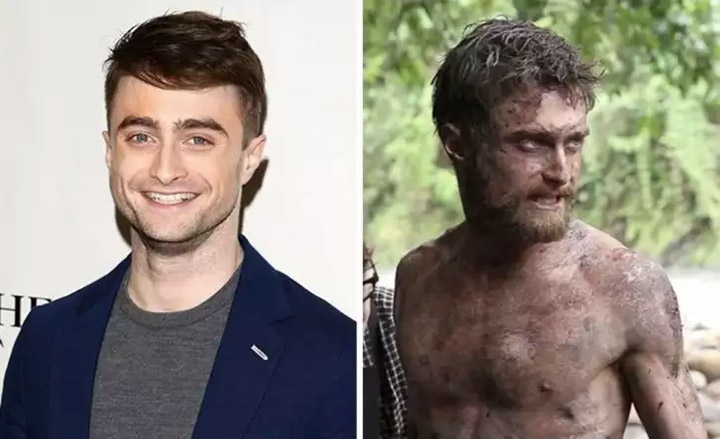 Kit Harington
Kit Harington's transformation for the movie «Pompeii» is another example of how unhealthy fat and extreme transformations can be. Harington looks super ripped in the movie, but the process was mentally draining for him. And as a result, he even had to fight against body dysmorphia.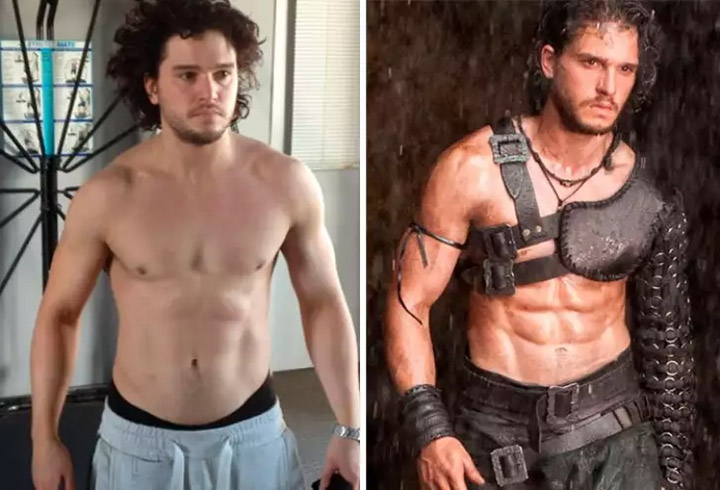 J.K. Simmons
J.K. Simmons' transformation for the movie «Justice League» is unbelievable. He dedicated most of his time to exercise. And Became extremely ripped to play Commissioner Gordon.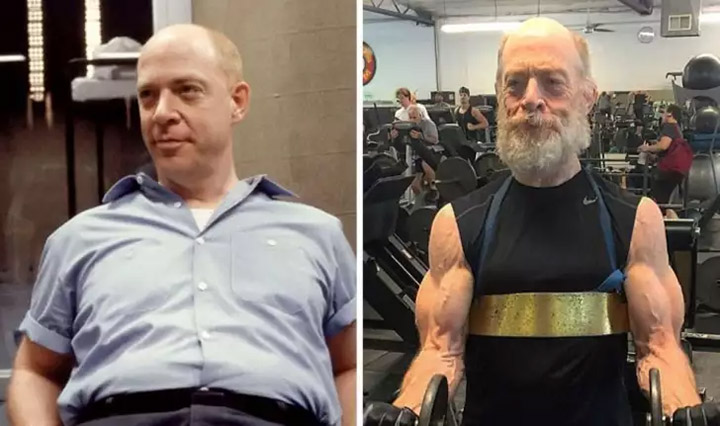 Michael Fassbender
Michael Fassbender had to lose a lot of weight (42lbs) to play a starved prisoner — Bobby Sands in the movie «Hunger». He followed a strict diet (he was consuming less than 1000 calories) and exercised daily. He weighed 127lbs at the end of the weight loss journey.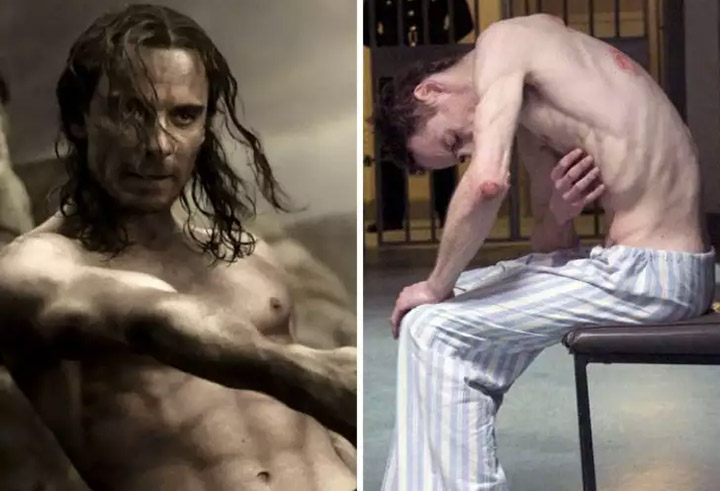 Renee Zellweger
Renee Zellweger gained 30lbs to play Bridget Jones in the movie «Bridget Jones: Edge of Reason». Since Zellweger is naturally slim, it was hard for her to gain so much weight, but 4000 calories a day did the job. And she even got an Oscar nomination for her role.